And... it was time to see sketches come to life. I broke down it down into flows - Job search & filtering flow, Job application flow, My Jobs flow and user profile
Job search and filtering
I kept only two most important feilds for search. For deciding filters, I took the insights from research conducted into account.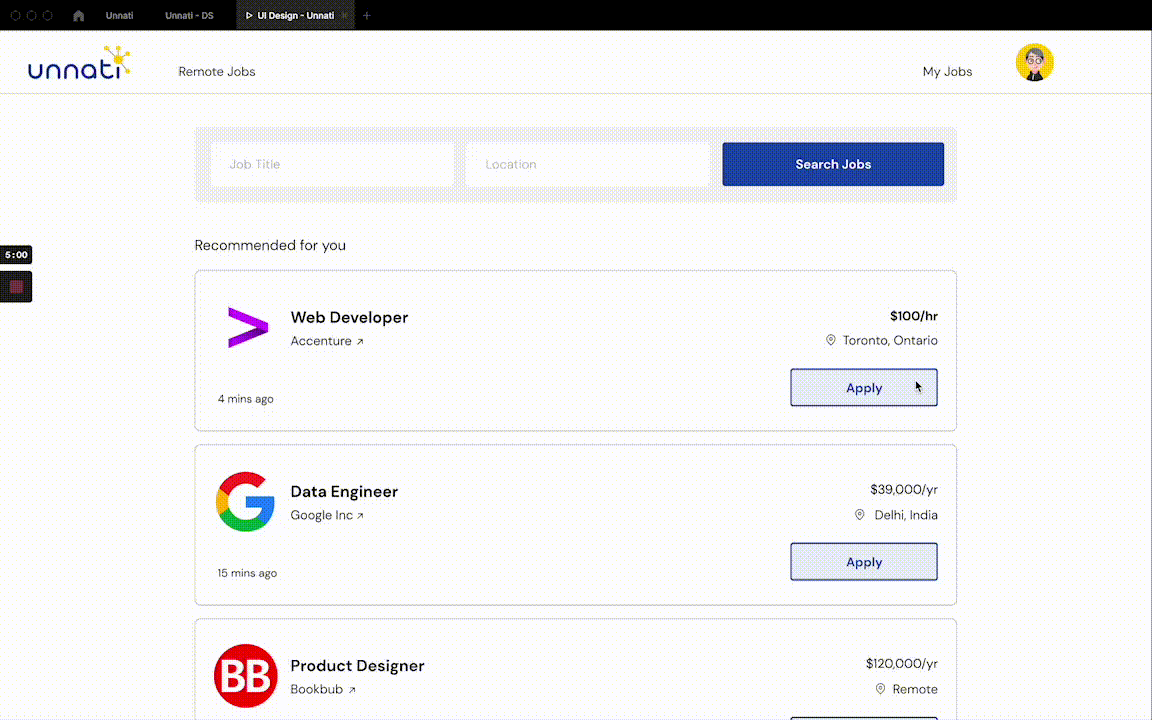 Job Search Flow
Job Application Process
I started off with 2 design since, I was not able to figure out which one would work best for the candidates- one with spilt layout or the one with card expandings. After doing user testing with a couple of potential candidate, I came to the conclusion that the one with spilt layout is easier to navigate and quick to look through the job description for candidates.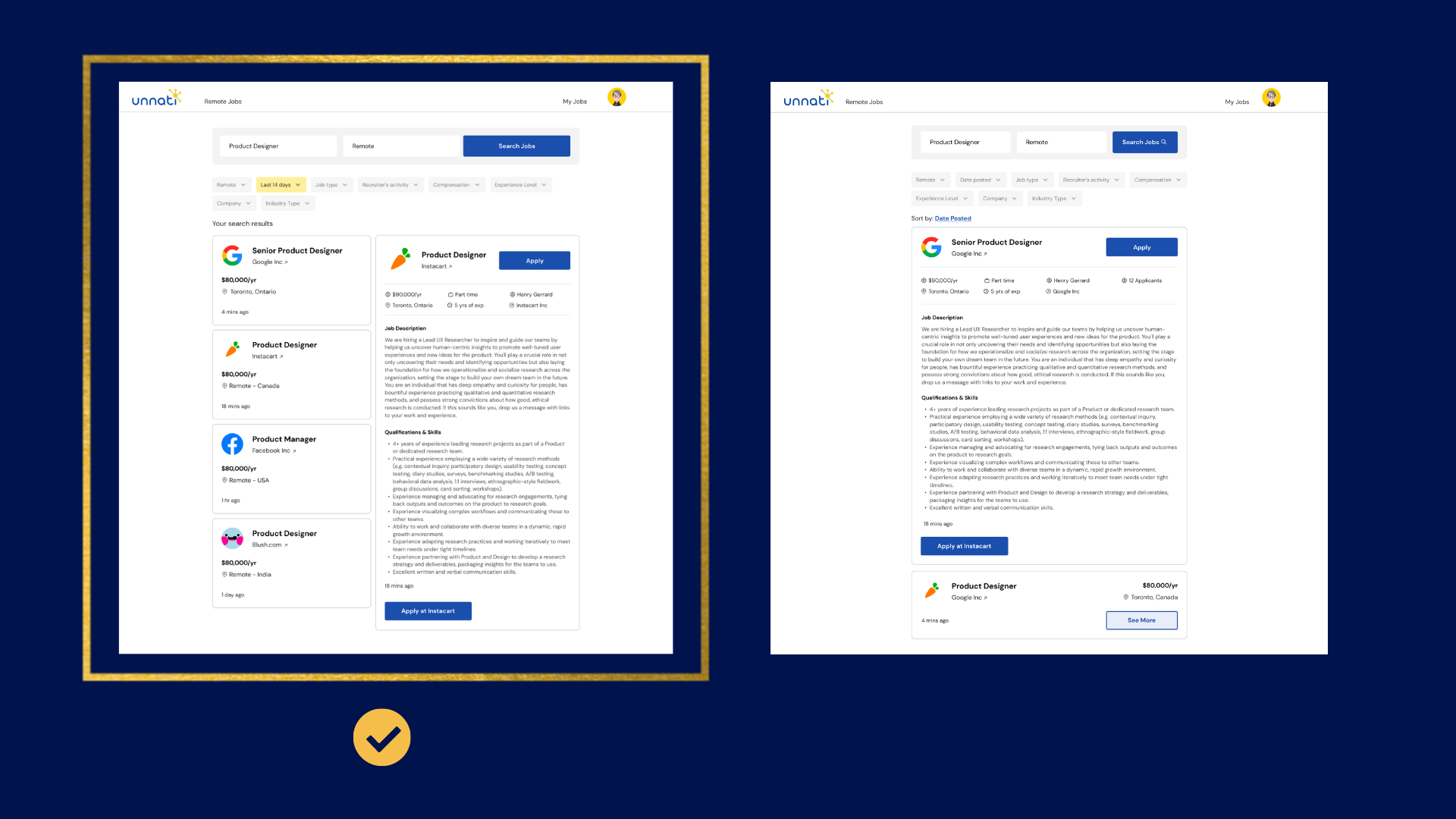 Approaches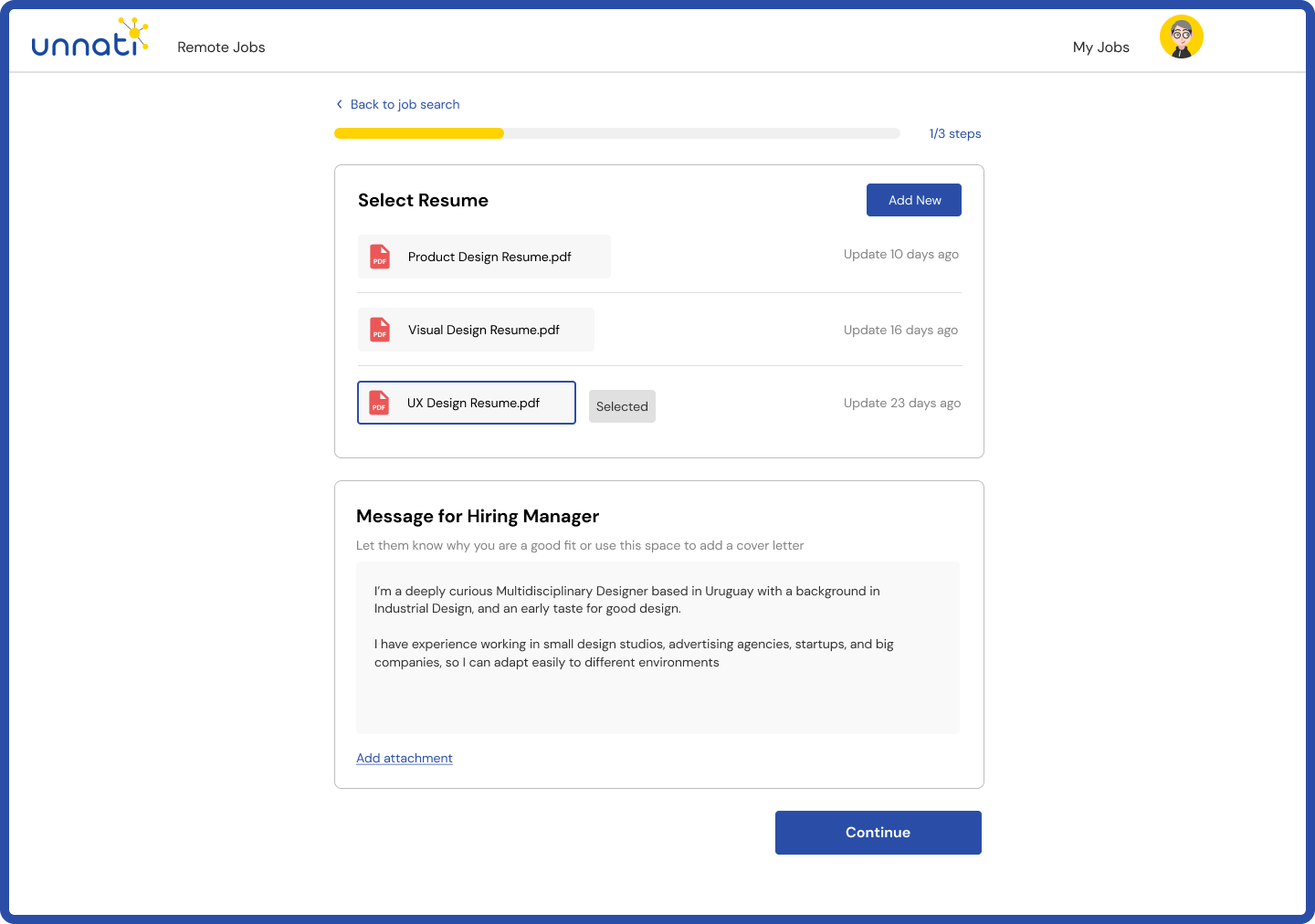 Application Process - Step 1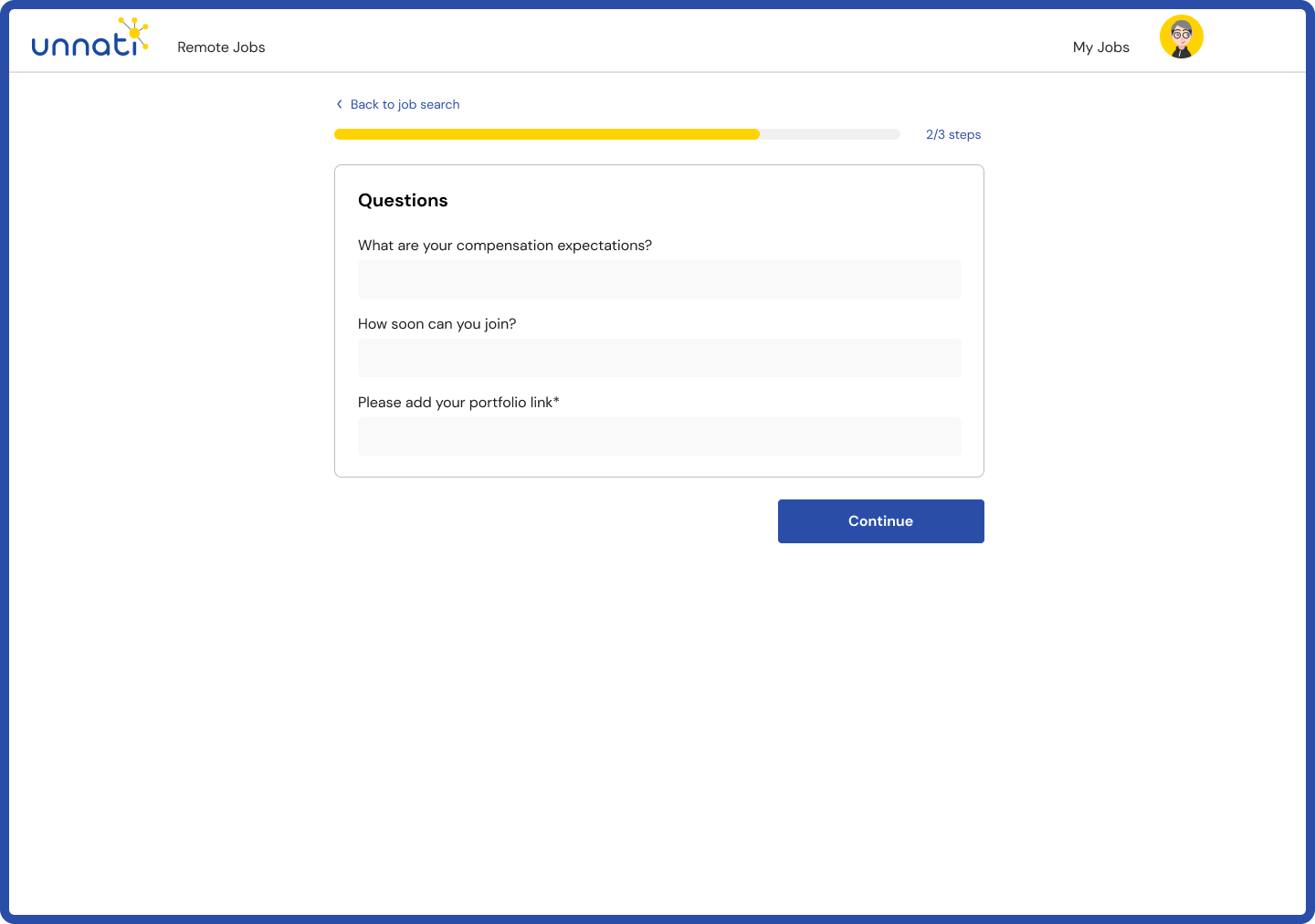 Application Process - Step 2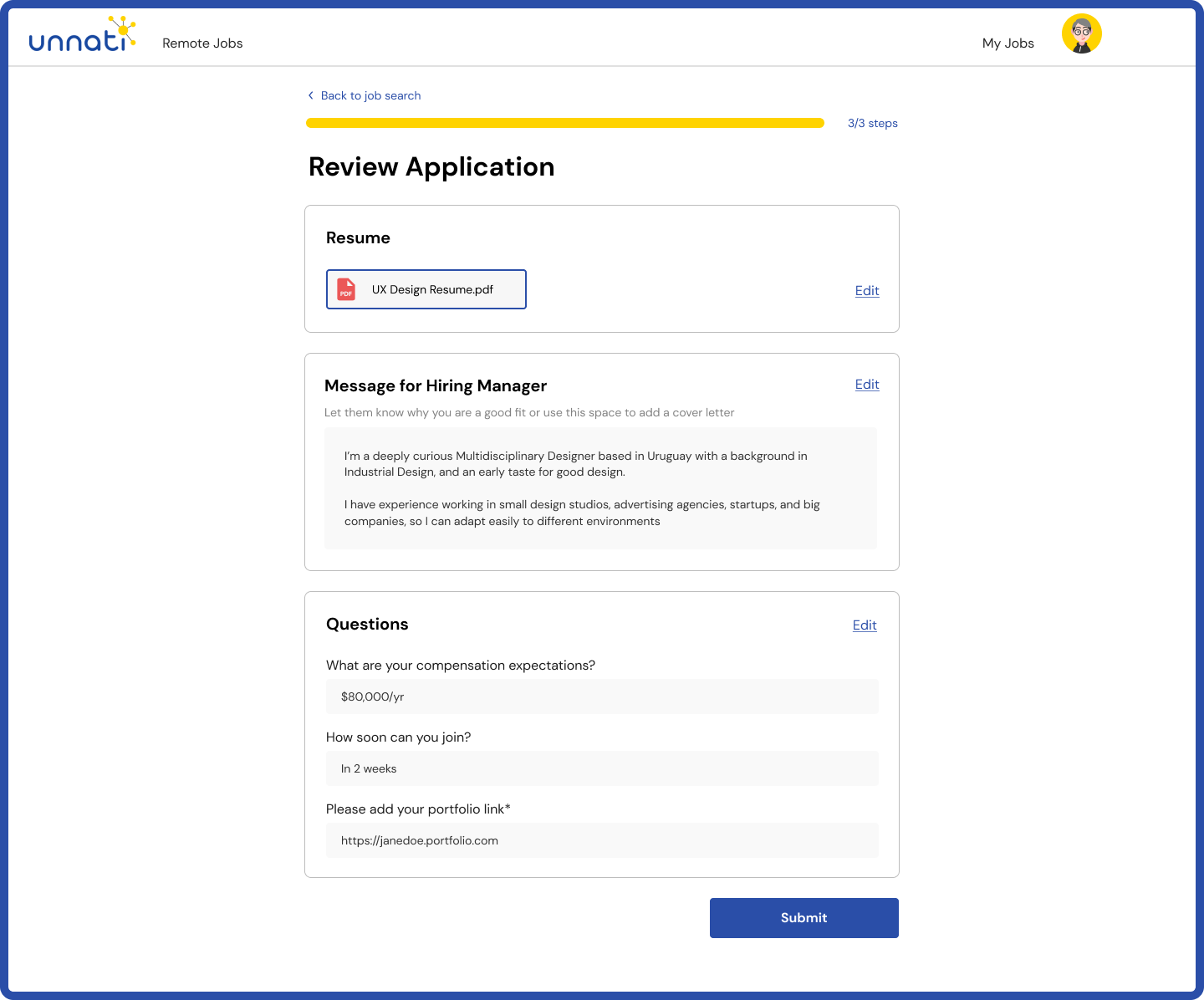 Application Process - Step 3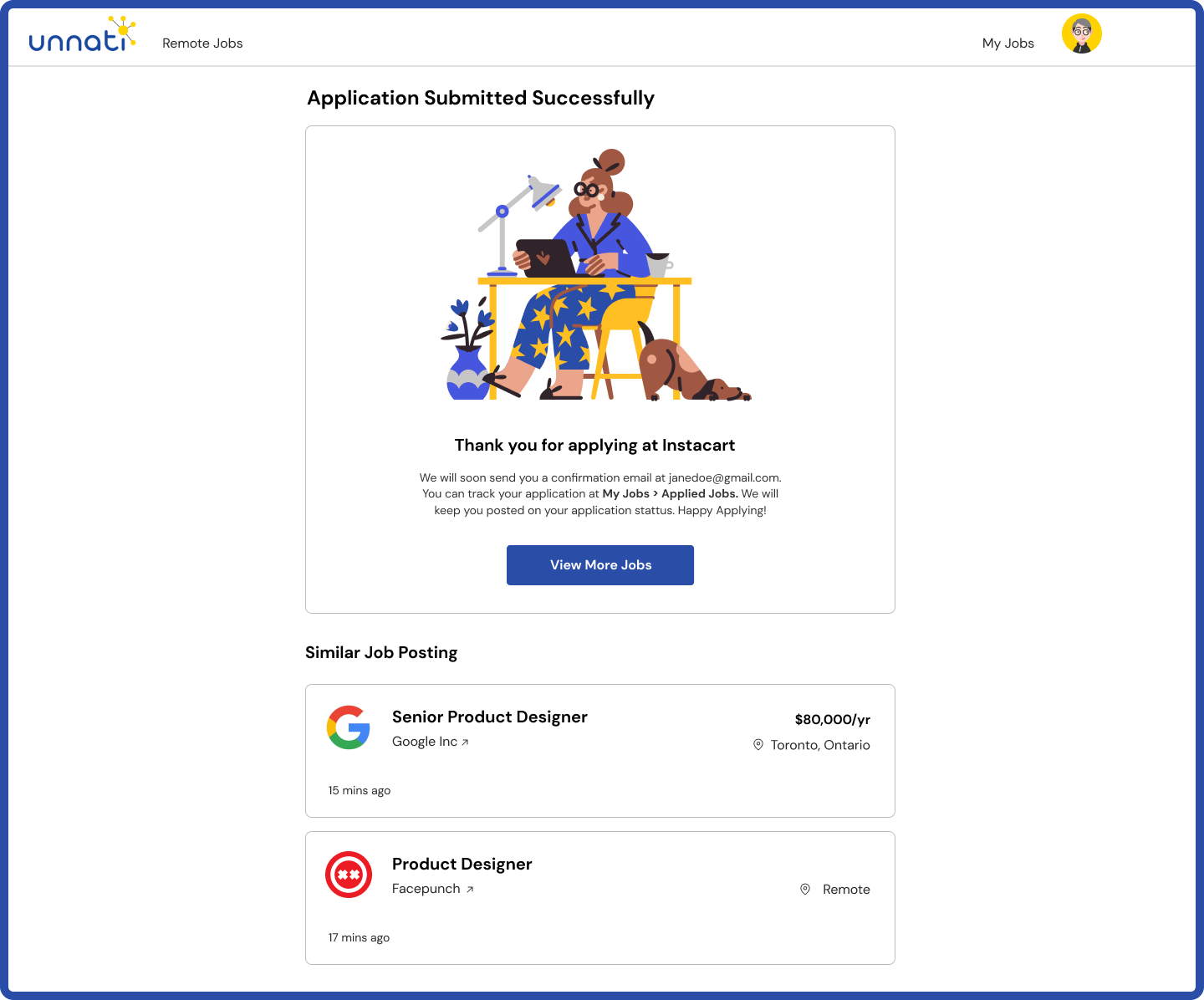 Confirmation
My Jobs
This section has two parts - saved and applied jobs. Saved jobs is where all the jobs saved from by the applicant will be visible with a CTA to apply immediately. This feature was a new additio in existing portal. For the applied jobs, job applicants will be able track status of their application and see how many number of applicants are there on a particular applied job.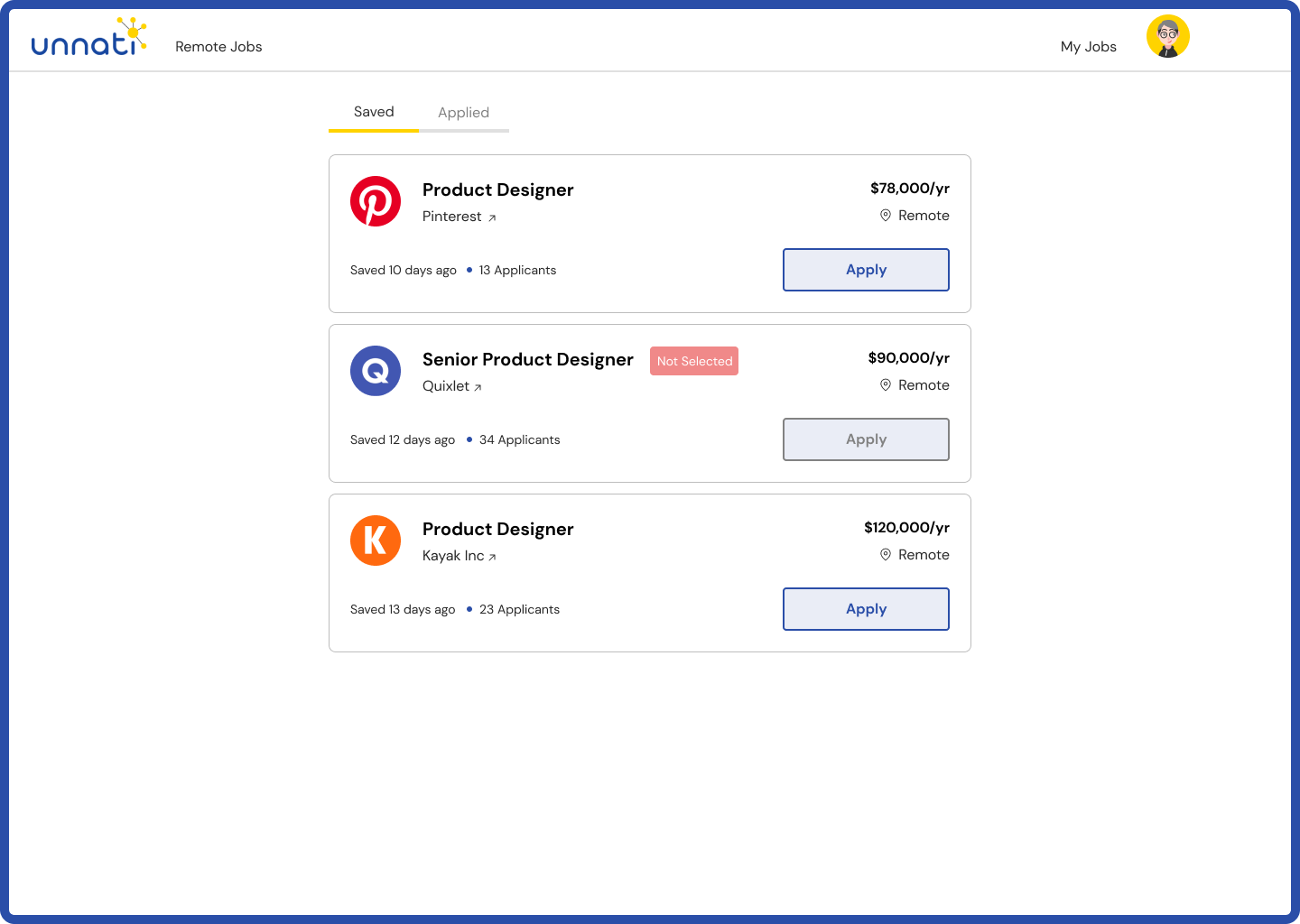 Saved Jobs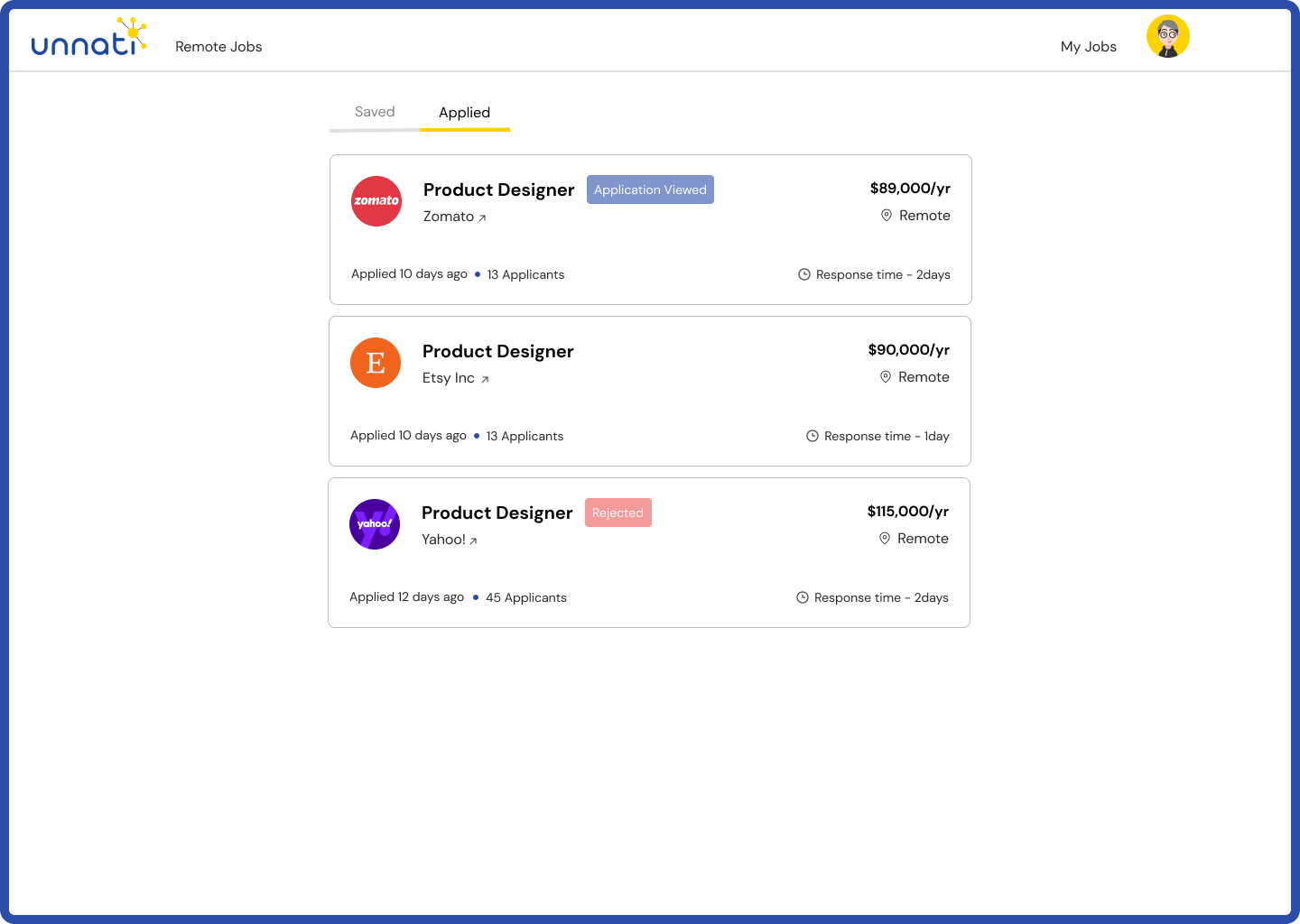 Applied Jobs
My Profile
This will a public profile of a candidate where all the personal & professional data of a candidate will be stored. This profile consists of the common questions which a recruiter might have and which were asked during job application process in existing portal.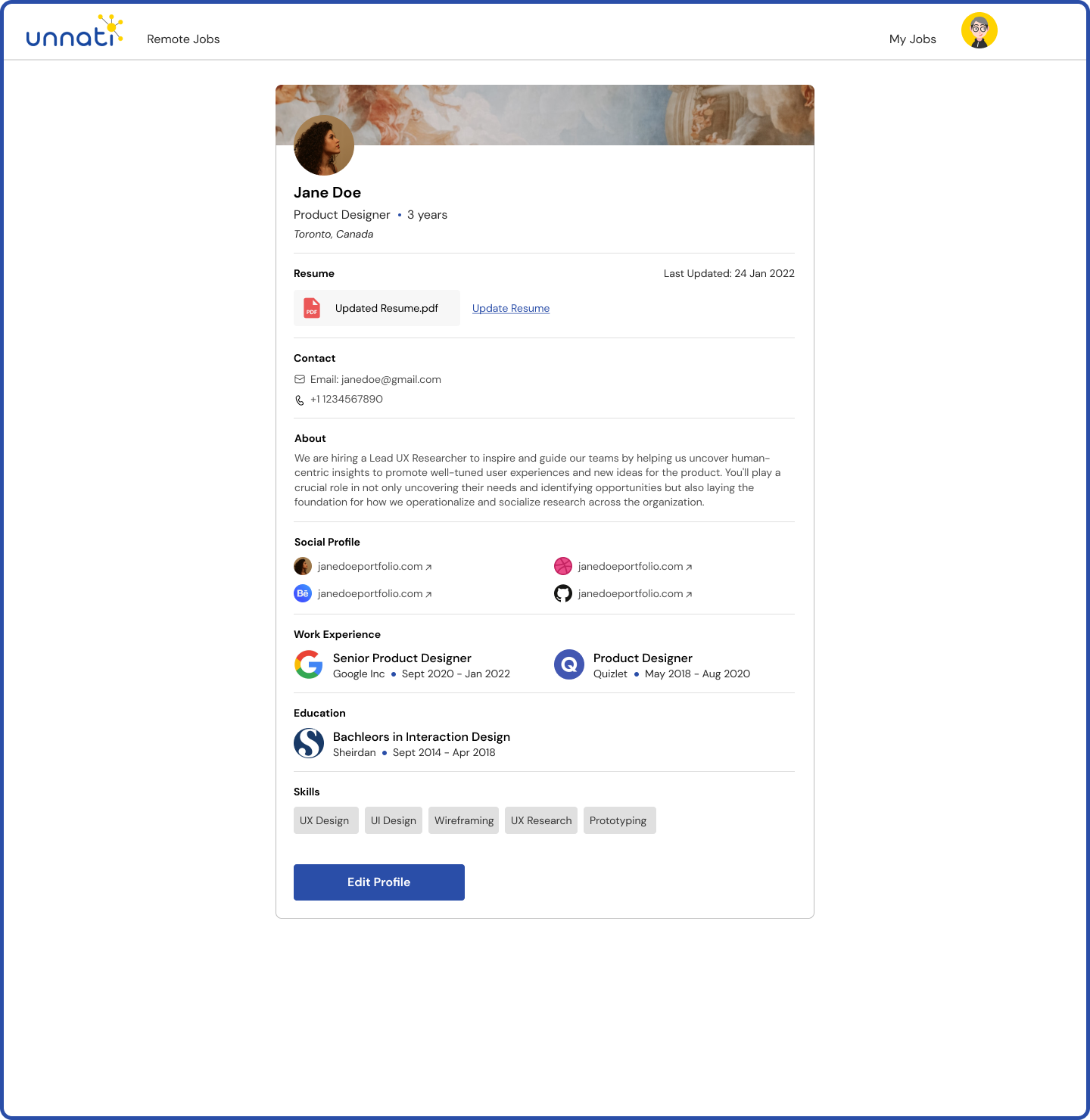 My Profile